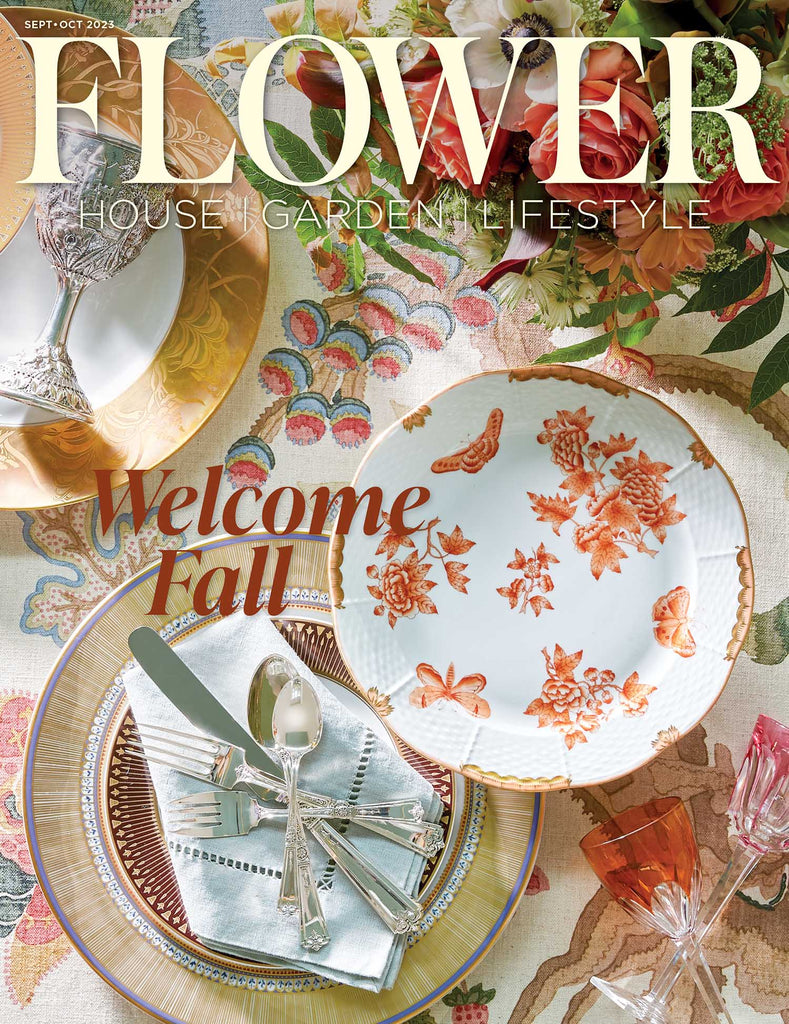 Flower Magazine Shop
FLOWER Magazine - September/October 2023
The Feel of Fall
Under the Big Top at Round Top  Known for creating memorable occasions, Rebecca Gardner pulls out all the stops for her own circus-themed soirée at the annual antiques fair. 
Countryside Charmer  From the ground up, like-minded professionals come together to realize a meticulously designed home nestled into its enviable setting outside of Charlottesville, Virginia. 
A Powerful Statement  For and Susan and Ron Power, a request for a Donald Pell-designed landscape results in a garden that overcomes a mountain of obstacles on its way to awe-inspiring beatury.
For the Love of Flowers  Connecticut-based designer Stephanie Woodmansee combines large doses of florals with classic East Coast style as she helps her best friend and former business partner redesign her historic Kansas City home. 
Plus: Event designer Blair Laborde creates an unforgettable blue-ribbon birthday bash, Charlotte Moss considers the gardens of Chatsworth and the Duchess of Devonshire, Maria Maxit gives a fall arrangement a fresh palette, and Nashville-based interior designer Stephanie Sabbe transforms a Belle Meade storefront into an unexpected creative haven.
---
Share this Product
---
More from this collection