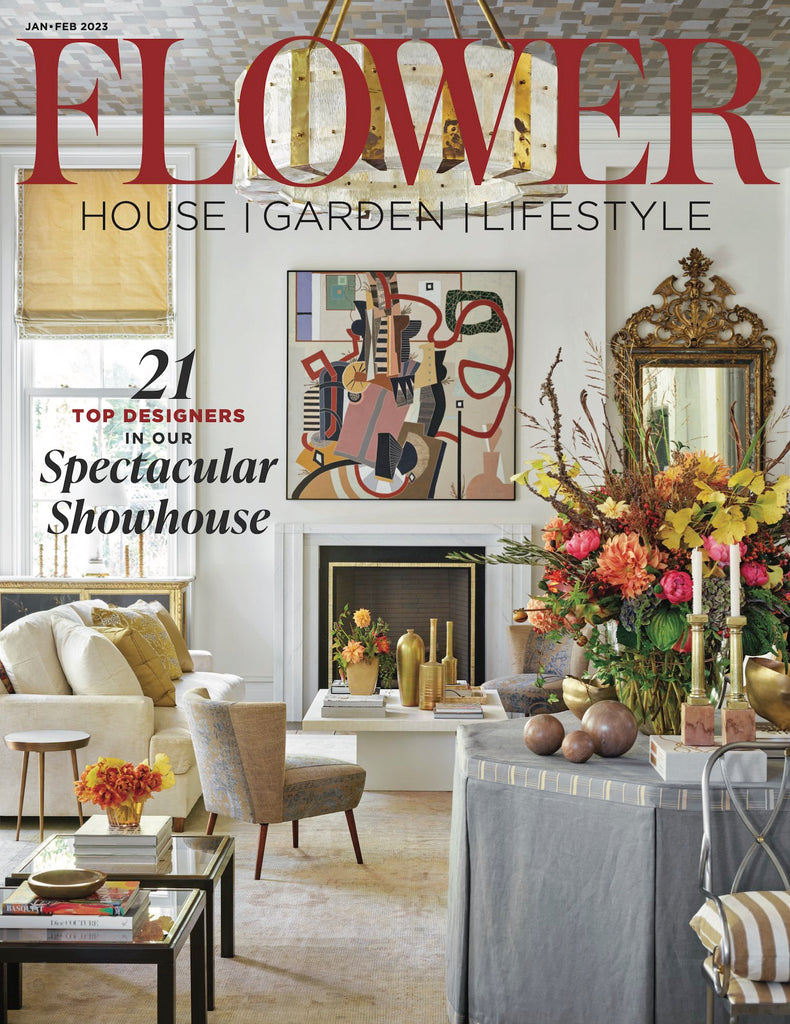 Flower Magazine
FLOWER Magazine - Jan/Feb 2023
Our Biggest Issue Ever!
The FLOWER Showhouse  Step inside this Regency-style home full of inspiring interiors imagined by 21 renowned designers and amazing flowers from 15 floral design teams. See the designer insights, photos, and florals!
Decorate  Every beautiful room starts with an inspiration. Take a peek at some of those early influences for the FLOWER Showhouse. 
Flower How-To  Holly Bryan's enchanting mix of flowers and foliage captures the soft sophistication of designer Tammy Connor's secret garden-inspired bedroom in the FLOWER Showhouse. 
Regency Style  Atlanta-based architect Peter Block discusses the Regency design of the FLOWER Showhouse and what makes this 19th-century style relevant for 21st-century living. 

Landscape Design  Landscape architect John Howard shares he inspirations that have shaped his work, as well as the thought process behind the elegant surroundings of the showhouse. 
---
Share this Product
---
More from this collection