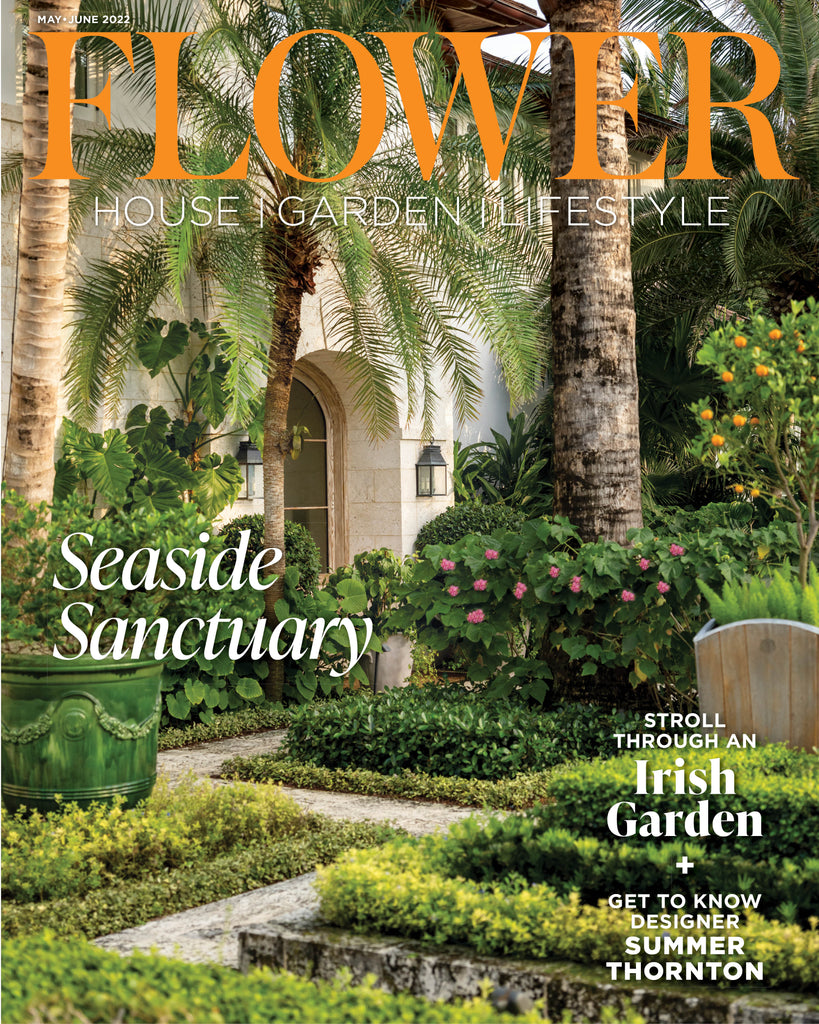 Flower Magazine Shop
May/June 2022
With a Thick Irish Brogue   Boasting prolific gardens with deep green roots, Rowallane speaks to the beauty of the Emerald Isle.
By the Sea   For a South Florida couple, Keith Williams designed a diverse, oceanfront ecosystem that combines beauty with resiliency.
A Place of Peace   Long walks through the gardens of England soothed the soul of a young widow while inspiring her to begin again.
Southern Comfort  After nearly a decade in L.A., Justin Anderson and Austin Rhodes head to Nashville to design a new home that blends the glamour of Old Hollywood with the charm of the New South.
---
Share this Product
---
More from this collection