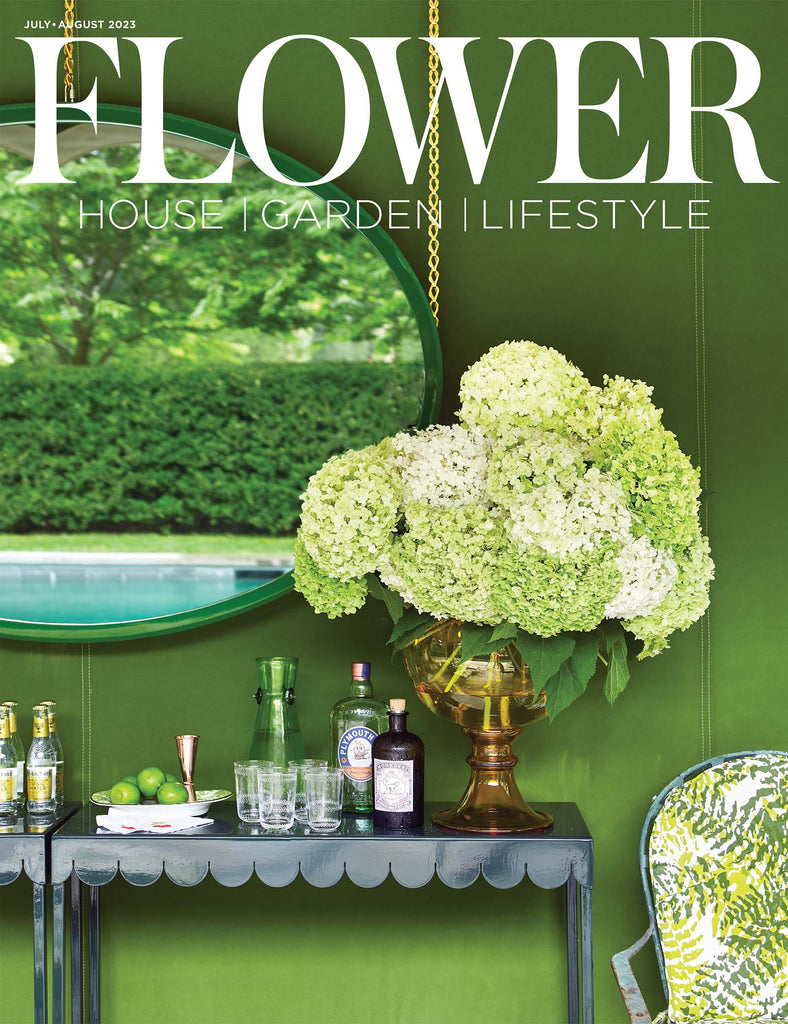 Flower Magazine Shop
FLOWER Magazine - July/August 2023
Summer in Style!
Second Act  Atlanta designer Heather Dewberry Stoller revives a Georgian-style house with her fresh approach to traditional style, making it the perfect fit for her own family.
Creative Confidence  On a quiet, tree-lined street in New York's Upper East Side, Charlotte Moss's senior designer, Chrissy Ritter, finds her refuge, her voice, and a place to break all the rules.
Outdoor Entertaining  Tastemaker and shopkeeper Kate Rheinstein Brodsky blends East Coast chic and West Coast nonchalance when entertaining outdoors at her family's East Hampton home.
Artfully Designed  For a young Dallas family, interior designer Kara Adam curates rooms with plenty of artisan pieces and lively wallcoverings, along with an outstanding art collection assembled by advisor Lynsey Wiley Provost.
Plus: Faux—and real—marble accessories, Bob Vardaman shows how to bring the drama to an arrangement, Nicole de Vésian's passion for gardening, and the rebirth of a garden on a Massachusetts farm. 
---
Share this Product
---
More from this collection